Six Common Estate Planning Mistakes
Estate planning is a critical part of financial planning, but a task that often never quite makes it to the top of your To Do list. Having your final wishes clearly set out can relieve your loved ones of unnecessary stress and financial burdens. To help you along your estate planning journey we have listed 6 common mistakes that anyone can make when writing a Will.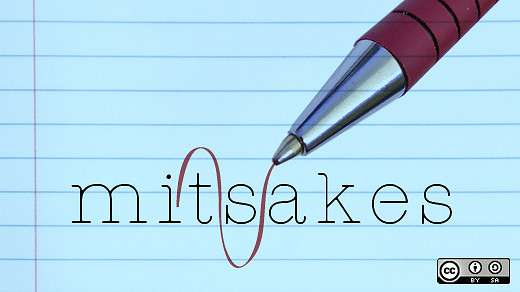 Mistake #1: Assuming that Wills are only for the wealthy
According to a recent YouGov survey, nearly two thirds of the British adult population do not have a Will. That means over 50% of all British adults have not set out what happens to their estate after death or who will care for their children. That is a terrifying figure but for some reason, many of us have adopted the attitude that estate planning is only for rich people and therefore they can avoid having a Will entirely. This quite simply is a lie. The most basic Will can set out make key appointments like a guardian for your children, and your Executor or estate administrator. It also allows you to determine the destination of cherished possessions as well as making charitable bequests.
If you are 18 or over and want to have control over your assets and provision for your family it is vital that you write a Will no matter your net worth.
Mistake #2: Thinking your finances are too simple for estate planning
We may not all be as wealthy as JK Rowling or come anywhere near close but according to a 2014 survey, the average net worth of a British adult is £147,134. Some people assume that their financial or family situation is so straightforward that they don't need the unnecessary expense of writing a Will. Many people also believe that by establishing joint tenancy (sharing ownership of personal property) or joint ownership over financial accounts their spouse or partner are protected in the event of their death.
In reality, no one's life is as simple as they think. UK intestacy laws don't currently offer any protection for unmarried partners, therefore if you don't have a Will the division of your assets could come with some unexpected surprises for your surviving partner.
Mistake #3: Forgetting about digital assets
In 2014, more than 8 million people downloaded banking apps in the UK. This is a good reminder that in today's society your property isn't just physical but also virtual. You may have a whole online world full of password protected assets and information that you would like to share with your surviving loved ones. Through estate planning you may make arrangements to transfer passwords for cloud-based bank accounts and investments as well as any digital copies of important documents that you may be storing online.
Digital assets can also include what you would like to have happen with your social media accounts. Do you want them deleted or would you prefer to have them live on in memoriam? Your power of attorney, trustee, or executor must have specific authority to manage those assets, therefore if you have a particular wish for them to continue it must be clearly expressed in your estate plan.
Mistake #4: Failing to consider the "what if" scenarios
Just like setting out a budget, there are always unexpected expenses that come up in life and it's best to have emergency funds ready for any disasters. This is the same with estate planning as no one knows what is around the corner or how different your life will be when you die compared to when you made your Will. Marriages end, businesses fail, loved ones become distant and children move away. However your estate plan should protect you from all of life's misfortunes.
It is common to see disputes break out between second spouses and children from first marriages when no clear instruction has been left. It also isn't uncommon for ex-wives to inherited whole estates because provisions weren't made in the Will for separations. Ensure that your will covers all possible 'what if' scenarios to avoid assets falling into the wrong hands.
Mistake #5: Forgetting to update your Will
Although a well-crafted Will should cover many scenarios, many people forget that a Will is a living, breathing document that should reflect your last wishes at any given moment. Deaths, births, and divorces in your family may change your wishes along with changes in your financial situation, and changes in estate planning laws. For example, many people are unaware of changes to the residence nil rate band which allows for family homes up to 1million in worth to be passed on tax free. However the rules around using it are so complicated that careful Will drafting is required to ensure individuals and their spouses qualify.
It is also important to note that the beneficiaries on any life insurance policies and retirement accounts will receive the money no matter what is written in your Will as they are not administered through the probate process. So if you update your Will, make sure you update all your beneficiaries on all your other plans.
Common mistake #6: Naming an unreliable trustee
Being the trustee of an estate is no small task as it can involve lots of paperwork and handling money. It is important not to choose someone for an arbitrary reason, such as them being the oldest child. Only name a family member or friend as a trustee if they are 100% able to perform the task and they are trustworthy.
As trustees hold a lot of responsibility and authority with the estate, it isn't unusual for there to be disputes when family members don't agree with the trustees actions. Therefore, you will should also include a provision that would allow for the removal of the trustee if needed.
All of the above common mistakes should be considered by anyone that is taking steps to write a Will. By properly considering all of the above information you will be able to lay out clear instructions which will see your family in good hands after your death.
How the service at LegalWills.co.uk can help you
We have been offering our estate planning services at LegalWills.co.uk for about a decade now, and over time we have continued to work to enhance our products. We know that many people consider the professional fees charged by solicitors to be poor value, but we also know that the old blank form Will kits were dangerously ineffective.
Our service is designed to give you a solicitor grade document, at a do-it-yourself price. For just £24.95 you can write your Will, at home, without a phone consultation or anybody having to come to your home. The service is private and secure, so there are no awkward conversations about who is in and out of your Will.
Not just for simple Wills
We often get 5 star reviews that explain how our service is great for "simple Wills". We appreciate the feedback, but we can actually do a lot better than that. Over time we have incorporated features like our Expat Will service that allows you to prepare a Will while you are living overseas. We have lifetime interest trusts which are perfect if your spouse is not the biological parent of your children. Our Will writing is enhanced by our LifeLocker tool or "Executor handbook". Soon we will be introducing provisions for the care of pets.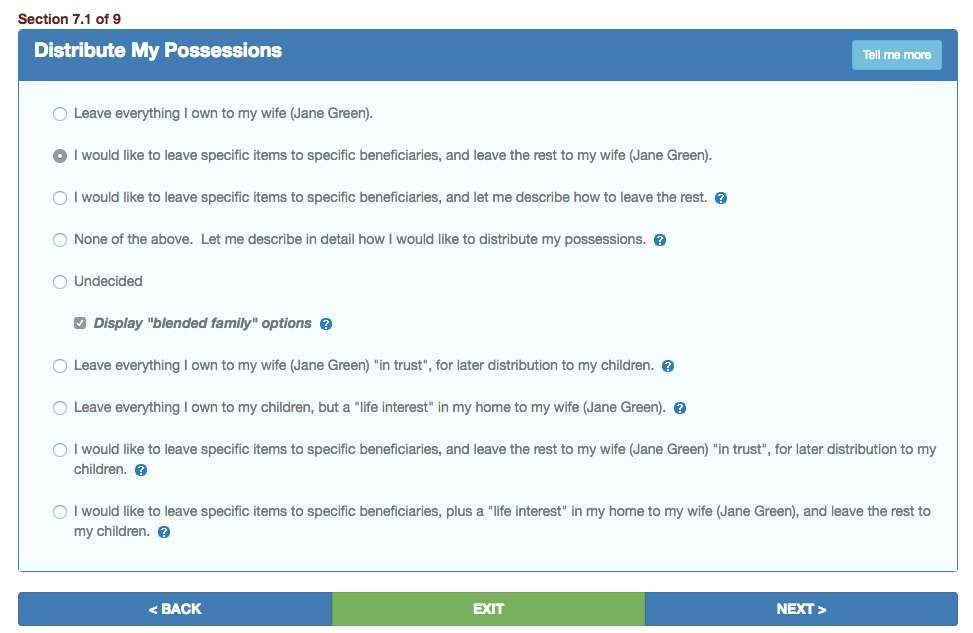 We can address most family and financial situations now, and when you overlay our keyholder, LifeLocker, vault and messages services, we actually offer a more feature rich set of services than your local solicitor.
Making sure your assets are (dis)covered
Within your Will you name an Executor. This person has the responsibility to gather up your assets and distribute them according to the instructions in the Will. The difficulty is that your Will is likely to say something like
"I leave my entire estate to my niece, Sally"
And your Executor is tasked with finding and gathering your assets. Unfortunately, the Executor will never know whether the task is complete. They won't know whether every single asset, online account, possession, is now in their care. Perhaps you have a storage locker, old premium bonds, long forgotten pensions, money in the back of the cupboard, an online gambling account. How would your Executor know?
A recent guardian article pegged the figure at £15 Billion of unclaimed assets, including £5 Billion in dormant bank accounts. I suspect this figure is now much higher as people move their money into online account services.
At LegalWills.co.uk we try and help with this with our Executor handbook, the service we called MyLifeLocker.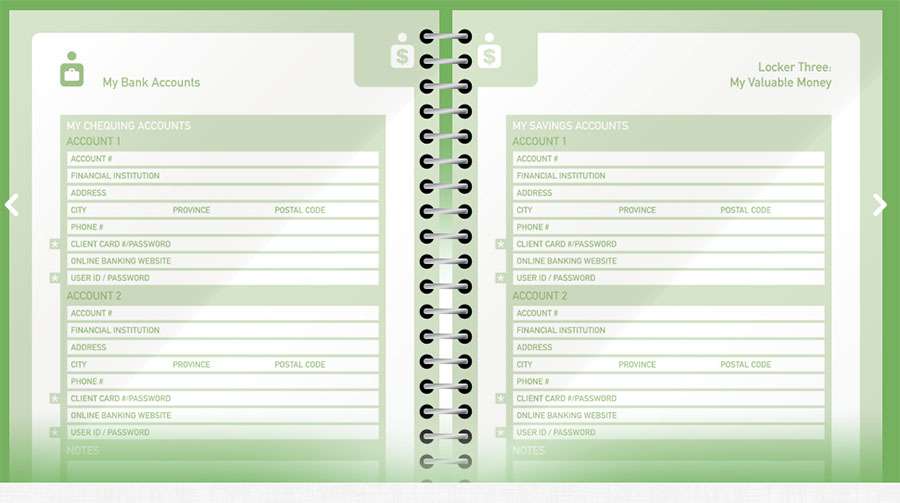 MyLifeLocker allows you to document everything. Your important contacts, bank account details, online account credentials, and even notes about possessions.
It is an invaluable estate planning tool for your Executor.
Every scenario covered
The Will writing service at LegalWills.co.uk guides you through the process of prepare your Will but ensures that every scenario is covered. We not only require you to describe a plan for your assets, but also an alternate plan in case you and your first choice beneficiary were both involved in an accident at the same time, or they pre-deceased you. We then allow you to even create a second level alternate plan, in case your family were all involved in an accident at the same time. It's a terrible thought, but it could always happen. Our Wills would work, no matter what situation arose.
But it's not just the distribution of your possessions. If your first choice Executor, or guardian were unable or unwilling to serve. We prompt you to name a backup just in case.
Always up-to-date without ridiculous future-proofing
One of the key benefits of using LegalWills.co.uk over going to an estate planning solicitor is that you can update your Will whenever you need to, all the time you have an active account.
We all know that when a child is born, or you go through a change in marital status, you need to update your Will. This is why so many people procrastinate, waiting for that perfect, once-in-a-lifetime opportunity to write their Will. Knowing that the process is expensive and inconvenient.
Many estate planning solicitors understand this, and so include future-proofing statements like "all of my future issue", meaning the children that you don't have now, but may have in the future. But this patches up a Will. It generally doesn't allow you to name a guardian for that unborn child (or children), it doesn't allow you to create a meaningful trust for the child with no name.
It also cannot future-proof against changes in circumstance to the people named in your Will. Supposing your chosen guardian has triplets of their own. Or your alternate Executor is taken ill. If you wrote your Will with an estate planning solicitor you would more than likely not bother to update your Will.
Using the service at LegalWills.co.uk, you would just login to your account, change the name, print a new Will, and sign it in the presence of two witnesses. You Will would then be completely up to date. I am not aware of any solicitor anywhere that offers this service to their clients.
Ways to write your Will – you choose
In this article we have highlighted some key common estate planning errors. Although they are common, they can be easily avoided. The most important step is to prepare your Will, and then keep it updated throughout your life.
There are broadly three approaches to writing a Will; a blank kit, and estate planning solicitor, and an online interactive Will writing service like the one at LegalWills.co.uk,
We believe that by using an online interactive Will writing service, you have the best chance to prepare a legal, up-to-date, well drafted Last Will and Testament.
Just take a look at our Will writing service, and click on "Try it Right Now" to have your Will in your hands in 20 minutes, for just £24.95.
Tim Hewson is one of the founders of LegalWills.co.uk.

He has over 19 years of experience helping people to write their Will and other estate planning documents. He has been interviewed by many of the major news media outlets and has contributed to articles in most leading publications. He has also contributed to a number of financial planning books.

Throughout his career, Tim has written extensively on the subject of Will writing and estate planning.
Latest posts by Tim Hewson (see all)